TROUBLESHOOTING A REFRIGERATOR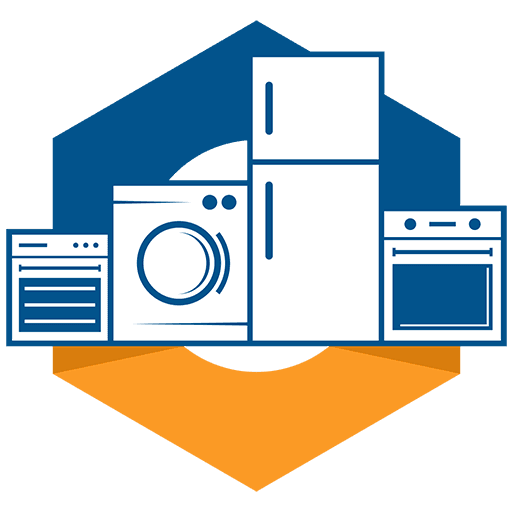 According to CNN, 23% of American homes have more than one refrigerator. That means one in four households have two or more refrigerators. Other statistics report over 10 million refrigerators are sold each year.
This also means millions of refrigerators will experience minor and major problems. It's crucial the homeowner understands their refrigerator and even be able to troubleshoot some of the smaller issues.
You may be asking, what does troubleshooting mean?
Troubleshooting Defined
Troubleshooting has two parts: figuring out the problem and correcting the problem. This means you must trace a problem back from the area affected to the source of the problem, then fix the problem.
Someone with a basic handyman or DIY skills can repair small, easy to fix, issues.
Knowing the difference between tasks you can handle and when to call the Phoenix area appliance repair guys is critical.
Troubleshooting You Can Do
Is your refrigerator running? You better catch it. That was the prank call made by teens around the country. But when your refrigerator is running and running and running, it's not funny.
This is an area you can troubleshoot, however.
Check the coils of your fridge. Many times a buildup of dust and dirt can cause your appliance to run longer. If this is the case, clean the area. If the temperature is set too low in your freezer or refrigerator, it can cause the appliance to work overtime to keep foods cold and prevent spoiling. The fix, raise the temperature.
Between 37 and 40 degrees, Fahrenheit is considered a safe temperature for most refrigerators.
If you open your freezer door and are shocked by the amount of frost growing inside, you've got a problem. It could be that your freezer door was not closed all the way, allowing humidity in and causing ice buildup.
Troubleshoot this problem by ensuring the door to the freezer is closing correctly. You may need to rearrange freezer items that may be preventing it from shutting correctly. You may also need to adjust and re-level the appliance.
Other troubleshooting tasks you can do involve issues of the ice maker not working correctly and discovering leaks. Cleaning water lines and drains where dirt and debris can get clogged is something you can do easily and quickly. And don't forget to check and clean the filters.
Finally, if your refrigerator is not working at all, there are two things you can do before calling for help. First, make sure your appliance is plugged in. Second, make sure the appliance did not flip the breaker. If it is plugged in and the switch wasn't turned off, stop there and call a Phoenix appliance repairer near you.
Know When to Call the Professionals
If your troubleshooting solutions start involving tools that are not considered necessary handyman tools, call a Phoenix-area appliance repair company. If the solution consists of adding or replacing chemicals like coolant, call the professionals.
When you have finished troubleshooting, and the problem still exists, let the pros, like the technicians at Dynamic, figure it out. You want to avoid doing more damage to the appliance.
A few examples of when to call a repairman in the Scottsdale area: thermostat not working correctly; seals are broken, like the door seal that keeps air in or out of the appliance; and if the fridge is making strange noises.
All refrigerators will make noises, like turning on and off at intervals or changing temperatures, or low whirring noise. These help you know your refrigerator is working correctly. Other sounds mean you need to seek help right away.
If your refrigerator is making a loud screeching or knocking sound, something is wrong. Any noise that is unusual or irregular needs to be inspected by the professionals.
When your refrigerator is on the brink, or even if it has broken down altogether, don't panic. Find somewhere else to keep your frozen goods frozen and call for help.
The right repair technician will make helping you a priority. They will provide you with multiple solutions and help you make a decision based on your needs. They have positive reviews and references that can verify their quality of work.
Most of all, choose a local company that understands and cares about their community. Building a long-term relationship with an appliance company can help you achieve quick repairs, and may also get you good deals when it is time for appliance replacement.
DYNAMIC IS YOUR AREAS' BEST CHOICE FOR APPLIANCE REPAIR
*Diagnostic  fee covers two appliances in the same home, only valid during initial visit. Not valid on separate trips.
*We offer same day emergency service, but our schedule does fill up fast. Call before noon to request same day service.
Our work is backed by a comprehensive 1-year part and 1-year labor warranty on residential repairs.