100% SATISFACTION GUARANTEED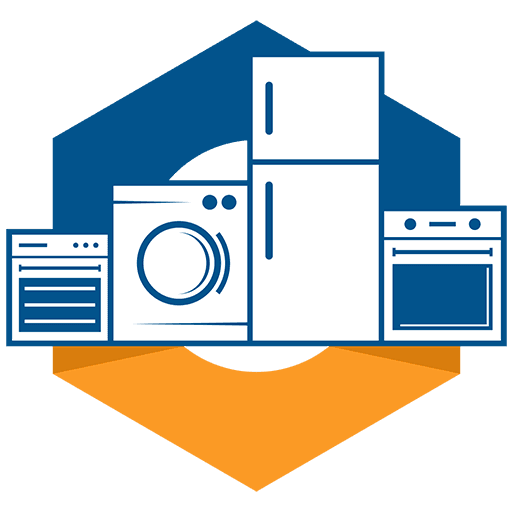 Dynamic Appliance Repair is locally owned and operated, dedicated to providing you with prompt & professional appliance repair service when you've got an appliance that is not working the way it's supposed to.
Our mission is to ensure the longevity of our company by remaining an industry leading appliance repair company that provides timely, professional and expert appliance repair service with integrity. We're in business to save your home appliance so you can get back to what's most important, family time.
We have been in this industry for decades and have full confidence in the ability to take care of all your appliance repair needs.  Our commitment to customer service is paramount to our success and is implemented and maintained throughout each step of the repair process.
We're a small company, which allows us the opportunity to maintain internal control over all appliance repairs and demand excellence that is second to none. Due to our unparalleled service, competitive prices, and high-quality work ethic, our loyal customers won't go anywhere else. This is what you can expect when you have your appliance repaired by us. Don't just take our word for it, check out our 1,050+ 𝟓-𝐒𝐭𝐚𝐫 𝐆𝐨𝐨𝐠𝐥𝐞 𝐫𝐞𝐯𝐢𝐞𝐰𝐬 to see what our customers have to say about us. You can also check the NextDoor app, where you will find that Dynamic Appliance Repair is a neighborhood favorite in over 17 cities.
Dynamic Appliance Repair was named Most Professional Servicer 2023 by the United Appliance Servicers Association. The Most Professional Servicer contest is the appliance repair industry's most prestigious award for appliance service companies nationwide. The United Appliance Servicers Association's MPS award is the most coveted professional award in the appliance repair industry. The competition is highly competitive, drawing more than 100 contest entries every year.
Every open door is an opportunity for us to go above and beyond customer expectations. We would appreciate the opportunity to earn your business and trust. Appliance repair is our passion, and our vision is to convey that we are worthy to be in your home.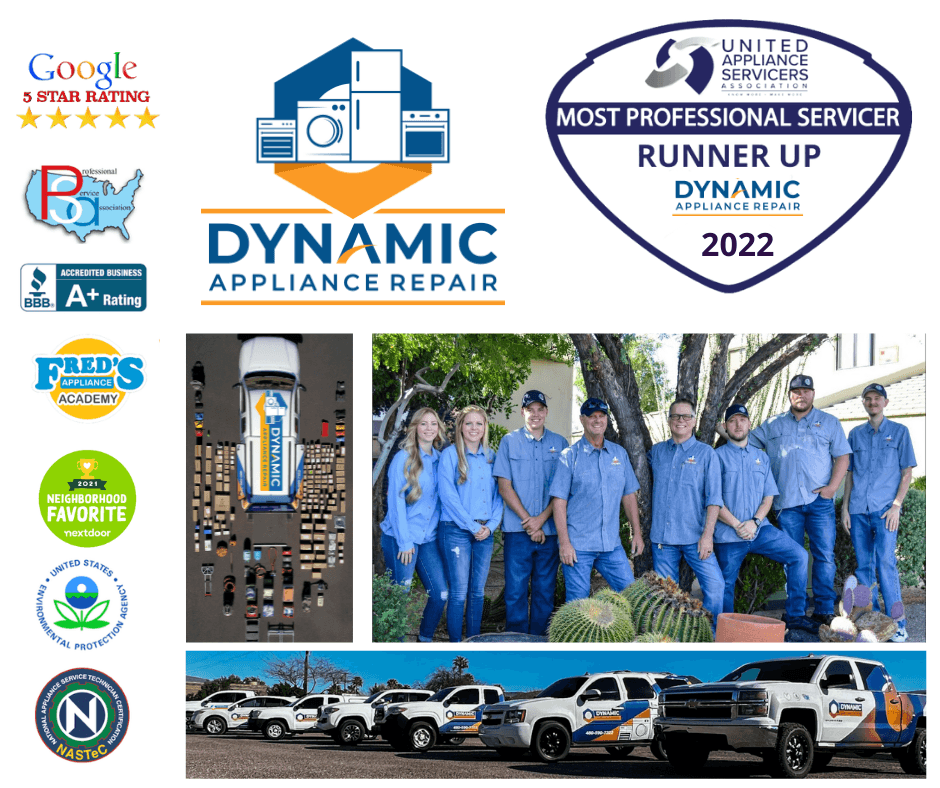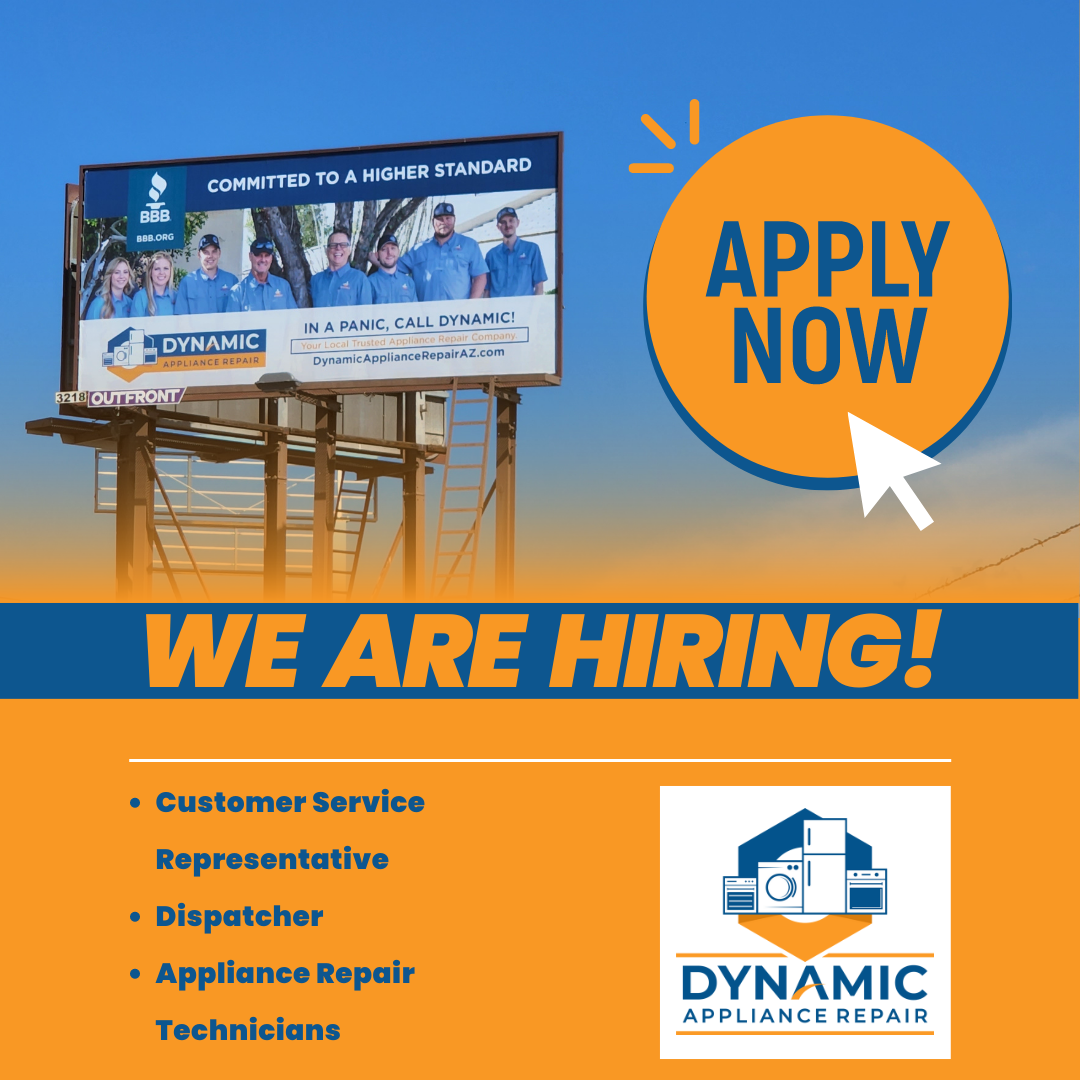 WE REPAIR ALL MAJOR APPLIANCE BRANDS








Hotpoint
Kitchenaid
Samsung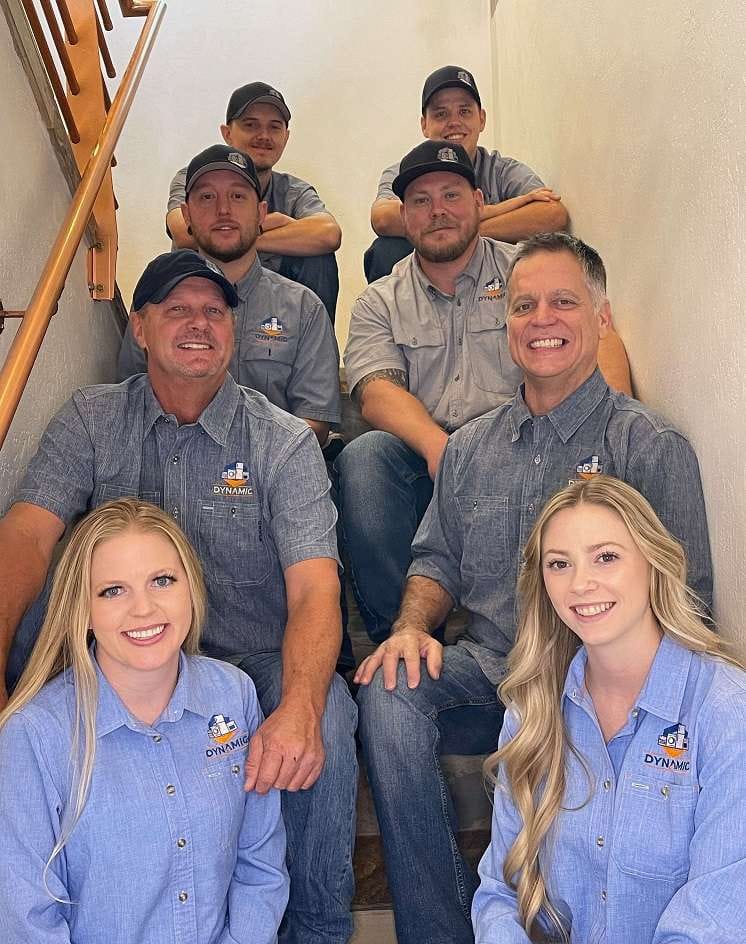 Our crew of experienced appliance repair technicians have several years of experience diagnosing and repairing all major household appliances, including washers, dryers, refrigerators, dishwashers, microwaves, garbage disposals ranges, ovens and cooktops. Some of you may be familiar with our lead technician Steve who has been servicing appliances in the Scottsdale area since 1986!
We have 𝐚 𝐬𝐭𝐫𝐨𝐧𝐠 𝐜𝐨𝐦𝐦𝐢𝐭𝐦𝐞𝐧𝐭 𝐭𝐨 𝐛𝐞𝐭𝐭𝐞𝐫𝐢𝐧𝐠 𝐨𝐮𝐫 𝐢𝐧𝐝𝐮𝐬𝐭𝐫𝐲 and believe that our ability to learn is a strength. We translate learning into action, giving us the ultimate competitive advantage. We provide ongoing training for our office staff and appliance repair technicians to keep up with industry changes.
We are proud to be the Premier appliance repair company located in Carefree, but we proudly provide appliance repair service to the entire Phoenix area and the surrounding valley. Since we're a local business, you know you're not getting a random appliance technician dispatched by a corporate call center.
Whether you're ready to schedule appliance repair service or just have questions, we pride ourselves on customer care and our experienced appliance repair staff are standing by to provide expert, friendly, problem-solving solutions. Your problem is our priority, and we always take the time to learn your concerns and make sure you receive the best solution.
We pride ourselves on offering the quickest, most economical appliance repair service in the valley. All repairs are backed by a one-year parts and labor warranty, best warranty in the appliance repair industry!
PRIDE
WE LOOK AT OUR WORK WITH COMPLETE SATISFACTION
INTEGRITY
WE APPROACH EVERY SITUATION WITH HONESTY