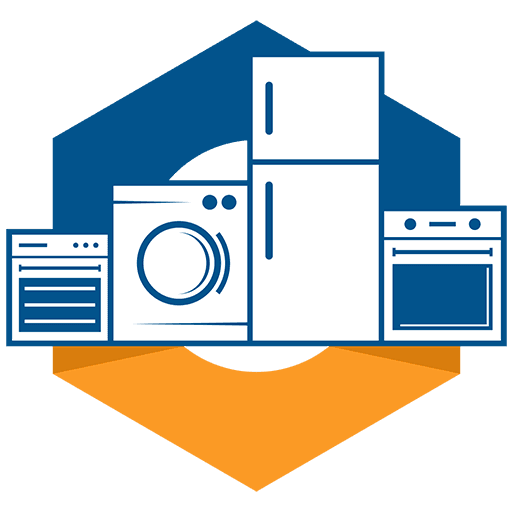 If you have a "hand-me-down" dryer from a family member, it can be a lot easier to determine its age. Like, if your mom bought the dryer when you were in diapers, and now you have your child in diapers, it's old.
If there's a picture of your grandmother standing next to it, wearing her prom dress, it's old. But if you acquired the dryer from someone other than family, it's important to be able to figure out the age of your appliance on your own.
Likely, if you are interested in knowing how old an appliance is, you may be considering a new one. This decision can be difficult for some people, like those who believe a machine has to quit running altogether before you start looking at new ones.
We get it! Here at Dynamic Appliance Repair, we meet many people who want to hang onto their old dryers, and we do whatever we can to help them. But there are times for all Phoenix area appliance professionals when we have to confirm the dryer is too old and needs to be replaced.
Before it gets to this point, there are ways to tell the age of your dryer without the help of a Phoenix-based appliance technician.
Plug-In Cords
The National Electrical Code is established as a guideline for appliance maintenance specialists, electricians, manufacturers, contractors, and more. Codes change throughout the years as improvements are made to appliances.
In 1996, the code for dryers was changed from three-prong to four-prong. So, if you unplug your dryer from the wall outlet, count the number of prongs is at the end of your dryer cord. If three, then you know your dryer was made before 1996.
P.S. That's old.
Manufacturing Tag
Every appliance has a manufacturing date and a serial number, as well as other identifying information. Places to look are on the back of the unit, the inside of the door, or the cabinet frame.
Manufacturers have different systems to identify the date of their appliances. G.E. can differ from Maytag. For example, G.E. uses the first two letters of the serial number to determine the age. Your Phoenix appliance and repair company representative can give you specific instructions for your model and make.
The Energy Star
The mid-1990s were filled with changes for the dryer. New plug-ins, and then the ability to use less energy. It is during this time that appliances, like dryers, were labeled with the Energy Star logo. This lets buyers know the machine they were purchasing was created to conserve energy, an effort of the Environmental Protection Agency, and the Department of Energy.
One perk today is the tax break you can receive for purchasing energy-efficient products.
Number of Breakdowns
Your dryer does not have to be old to break down. New dryers can be faulty. But new dryers come with a warranty that protects you.
If your warranty has expired, and your appliance breaks down regularly, it's old. Even if the fixes you make are considered little repairs, it may be time for a new dryer. When the cost of the small fixes starts to surpass the dryer's current value, it's time for a new machine.
Dryers are not built for a lifetime. They are built for a decade, give or take a few years.
Not Working as It Should
Do you see sparks when your dryer is running? Does it bounce, jump, or slide when in use? Do you have to scream to communicate with family while the dryer is on because it makes a loud noise? Do you have to run your dryer two or three times to get one load of clothes completely dry?
If you answered yes to any of these questions, it's time to call an appliance repair company.
While these problems can technically happen at any time during a dryer's life, they are common among older appliances.
Age Is Just a Number
In life and appliances, age is just a number. Appliance age can be determined by how often the dryer is used, how well it is maintained and serviced each year, and even the type of items you are drying.
The better care you provide to your appliance, the longer it may work for you.
To get the most accurate appliance age, call an Arizona licensed appliance repair expert with both training and experience to evaluate your dryer's life.
DYNAMIC IS YOUR AREAS' BEST CHOICE FOR APPLIANCE REPAIR
*Service call fee covers two appliances in the same home, only valid during initial visit. Not valid on separate service calls