COVID-19 APPLIANCE REPAIR TIPS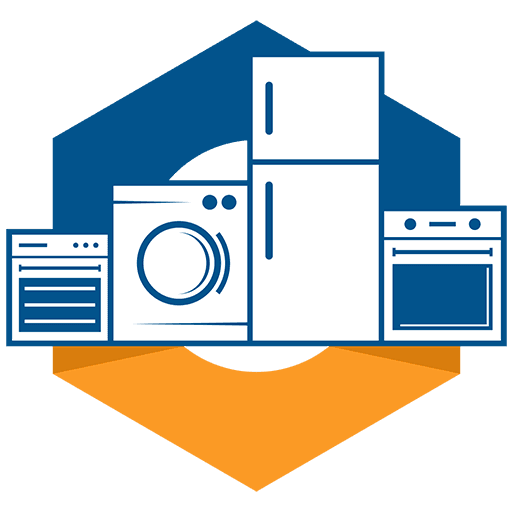 The Coronavirus scare has made everyone aware of well, everything. The sound of a sneeze, cough or even a small clearing of the throat can make our heads spin and fear crawl up our spines. We are fearful of running out of items we need each day, from toilet paper to milk and other ingredients.
We are quarantined to our homes for a brief period, which brings on a whole new fear. What if your appliances break down during the coronavirus scare?
You do not need to be fearful. Instead, be prepared. If your appliances are acting funny or has stopped working, hire a professional Scottsdale appliance repair company to get them repaired in a timely manner.
You do not have to go without your refrigerator, dishwasher, washer, and dryer or any other appliance that you rely on daily.
Below are five things you can do to stay healthy while getting your appliance repaired.
Hire the Right Appliance Company in the Scottsdale Area

You need an expert repairman who can fix your appliance and do a good job the first time to avoid multiple trips. Hiring the right professional is key; a company that is certified in their trade and insured to protect both themselves and the customer.

The right repairman will work with protective gear such as Nitrile disposable gloves, disposable shoe covers, sanitizing wipes and will take other safety measures as needed. The technicians will wear breathing masks upon customer request.

Aside from those actions, the right appliance repairman will educate you on the problems so you can better understand why your appliances are malfunctioning, and why certain repairs are needed. They will fix your appliance efficiently and for a fair price, conducting themselves with integrity during times like these. Be wary of the repairman who tries to skyrocket prices just because there is a temporary health scare going on.

Protect Your Health

The most important thing is to take good care of your own health during a time like this, even during an appliance repair visit. Wear a mask over your mouth, wash your hands, avoid shaking hands with your repairman, maintain a social distance of at least 6 feet, and isolate if you do not feel well.

Communicate with Your Repairman

Before you can have a lengthy phone call consultation with them to give them as much information as possible. They can spend less time assessing your repairman arrives at your house, the appliance and focus more on quickly repairing it.

Document funny noises, smells, smoke, or any malfunctions. Seasoned appliance technicians can get a good idea of what is going on with your machine by the descriptions you make. So be detailed in your documentation.

Hire Locally Owned and Operated

The technicians that work for the big chain repair companies are probably great at what they do. However, they might not understand your Phoenix and Scottsdale area neighborhood as well as the local pros.

Sometimes, bigger companies will take greater risks because they have a much higher level of expenses. Local technicians live where you live. They want to protect the community in which you both live. This means they will not show up if they are not feeling well.

Local companies won't find reasons for multiple returns. They will, however, complete projects on-site in one visit because they have fully equipped vehicles.

Maintenance is the Best Form of Prevention
Preventing an appliance problem is much more important than getting a repair. Your local appliance technicians can do both. Hiring them to provide a quick maintenance review can save you time and money later.

It is still not too late to have your appliances maintained and serviced. Your local appliance repairman can give your appliance a tune-up that will get you through this temporary Coronavirus scare.
In conclusion, whether it's your microwave, garbage disposal, oven, refrigerator, or washing machine not working, your local repairmen at Dynamic Appliance Repair, can help ease some of your fears of going without your appliances.
When your appliances are in great working condition, you have one less thing to worry about. This means you can focus on what's important, like the health and well being of yourself and your family.
DYNAMIC IS YOUR AREAS' BEST CHOICE FOR APPLIANCE REPAIR
*Service call fee covers two appliances in the same home, only valid during initial visit. Not valid on separate service calls